What Is a Title Search and How It Works?
If you're considering purchasing real estate, it's likely that you've heard of a title search. It's an affordable tool that can save a lot of time and money in the long run. Not only do they provide peace of mind, they're also required by lenders when closing on a property. So let's jump right into the basics.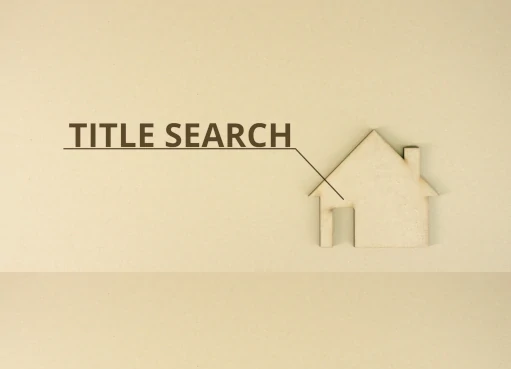 What exactly is a title search?
Title Search is the process of reviewing public records to retrieve recorded documents that are associated with a given property. This will provide an in-depth analysis of property details such as the legal ownership, tax information and an active lien breakdown which may affect the purchase.
What is an abstractor/title searcher?
An abstractor, also called a title searcher, is a person who researches documents affecting the title of a property. They collect all of the relevant documents and prepare the title report.
What documents will commonly appear on a title report?
Each title search is unique. A report on one property may uncover limited, standard documents while a report on another property may unveil excessive, complex documents. Document types that you'll most commonly see are deeds, mortgages, judgments and liens.
Deeds: A deed is an official transfer document showing the change in property ownership. The seller is referred to as the grantor, while the buyer is referred to as the grantee.
Mortgages: A mortgage (sometimes called a deed of trust depending on the state where the property is located) is a legal contract between a lender and borrower used to buy or refinance a home or piece of property. If the borrower fails to make timely payments, the lender reserves the right to take ownership of the property via a foreclosure process.
Judgments: A judgment is a court order against a debtor which legally enforces that a debt be repaid. Judgments against the homeowner would appear on a title report.
Liens: There are many types of liens such as Federal Tax Liens, State Tax Liens, Code Enforcement Liens, Municipal Liens and HOA Liens. Liens from a municipal agency will attach to the property and are some of the most dangerous lien types.
Example of the title search process
A title search is one key piece to the property buying process. It is usually managed by a title search company, independent abstractor, or the prospective buyer's attorney. The title search may also be initiated by a mortgage lender or investor to verify legal ownership, as well as possible claims against the property. The abstractor will begin by locating the property in the county's assessment records. Here they can obtain important property characteristics such as the parcel number (a sequence of numbers used to identify a property), legal description (the geographical description that identifies a property's exact location), owner's name and assessed values. The abstractor will then research the property tax status. At minimum, the current year's tax status will be reported, as well as any prior delinquencies. The report will also indicate if delinquent taxes have been sold, leaving the property at risk for tax foreclosure.
It's at this point that the actual search begins for property related documents. The abstractor will either conduct this search in the county recorder's office or online records. In order for a document to be effective, it must be recorded in the county's public land records. Once a document is drafted, it is sent to the county recorder's office where it is verified and recorded. This makes it an official document. All recorded documents get assigned a document number and are entered into a searchable database. Documents affecting a specific property will contain the legal description and parcel number associated with the property. The abstractor will search the records using the expected current owner's name, only including those which contain the legal/parcel number for the property in question.
Can you do the title search yourself?
Technically you could do the search yourself, but it would be highly inadvisable. A title search is performed by an experienced team of abstractors. There are too many variables that could lead to a flawed title search if not completed by a highly trained individual.
How long does a title search take?
While other title companies may take a week or longer to produce a title report, ProTitleUSA's highly trained staff can complete title searches faster, without jeopardizing quality. A residential title search can generally be completed within 24 to 48 business hours. A commercial title search may take closer to 72 business hours. Location of the property and complexity of the search determine how long the report will take. For reports needed sooner, the search can be expedited for an additional fee and returned within four business hours. Best of all, orders can be placed online at any time - day or night - using our website! A confirmation will be emailed upon receipt of the order request. Once the report has been completed, a single PDF containing the title search and our easy-to-read summary sheet will be emailed to you.
Title search service
There are various types of online title search services. The report can include just a search on the current owner (O&E report), or it can provide details for everyone who has owned the property over the last 30+ years. Whereas a standard title report will provide the more common documents that we already mentioned, more extensive title searches will often reveal maps, easements, rights of way and property restrictions.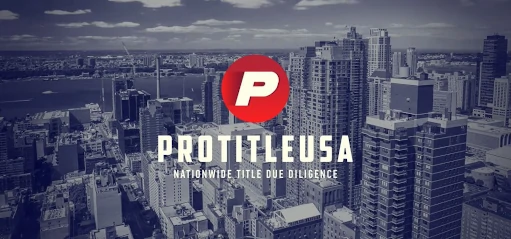 Reports vary in price and speed depending on complexity, property class (commercial versus residential), and the location of the property. On average, you could expect to pay around $75 for a standard residential search with a turn time of a couple business days.
While only the basics were touched upon, it's clear that a title search is crucial. It's important to ensure that the person you're purchasing the property from is legally entitled to sell it. Like with a vehicle purchase, you can't jump title. The title search will reveal the true, lawful owner of the property. Secondly, certain outstanding debts may become your responsibility after the sale. Any prior liens from a Homeowner's Association or municipality will remain on the property even after the sale. They follow the property, not the debtor. If not paid in full prior to the sale, these liens, along with all penalties and interest, will become your debt. The small price for a proper title search is well worth the peace of mind you'll get prior to making such a large investment.