Property Title Searches in Indiana
Indiana, known as the Hoosier State, is the 17th most populous state with nearly seven million residents. Its capital and largest city is Indianapolis. Indiana hosts many major sporting events such as the Indianapolis 500, drawing in crowds of tourists each year.
Why is a Property Title Search Necessary in Indiana?
A property title search is necessary to ensure there are no clouds on the title, and to identify all liens on the property. Existing liens such as code enforcement liens as well as delinquent taxes will attach to the property. This means that even after the property has been sold, the debt will become the new owner's responsibility.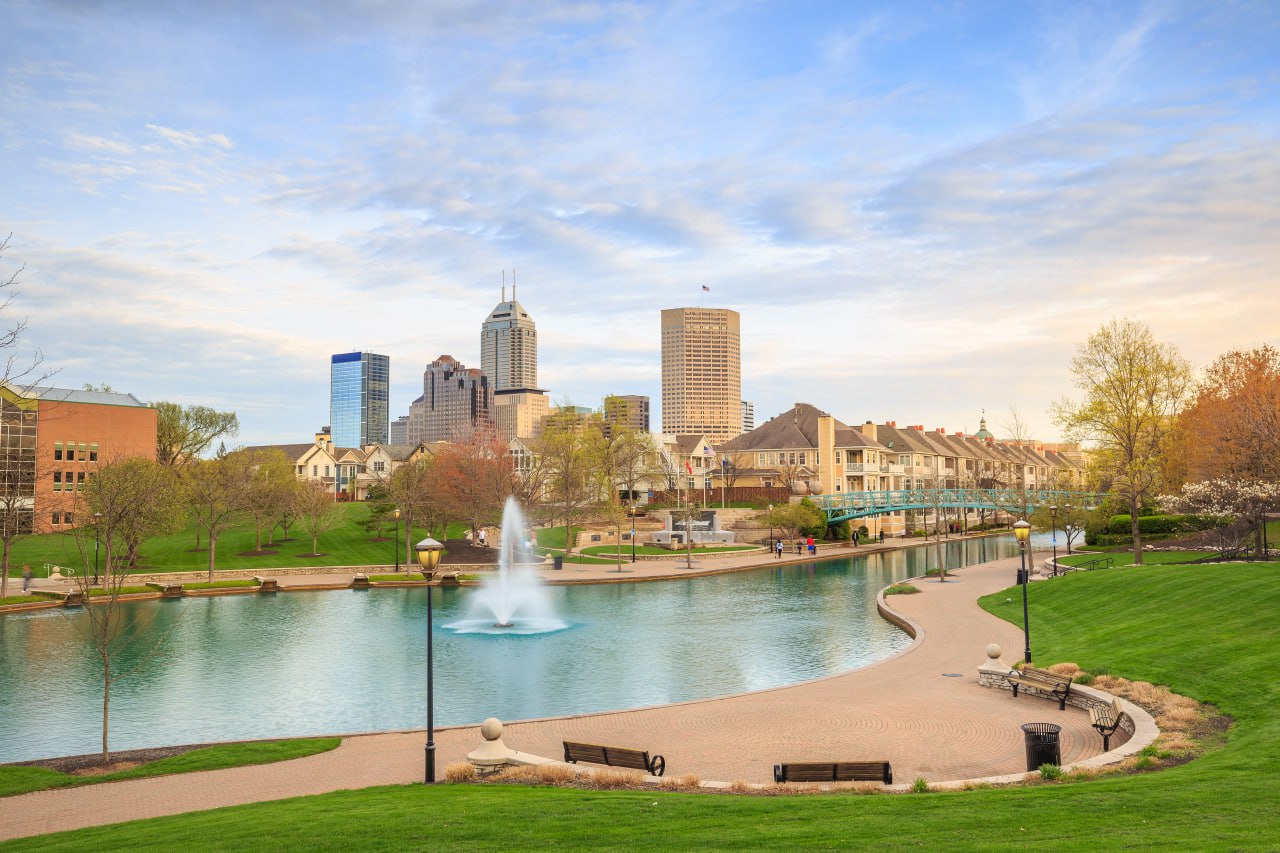 How Much is an Indiana Property Search?
| Type of Search | Cost |
| --- | --- |
| | $87.95 |
| | $137.95 |
| | $195.00 |
| | $40.00 |
| | 35.00 |
| | $250.00 |
Price depends on the county; lowest price shown. Prices are subject to change.
How to Complete a Property Title Search in Indiana
Locate the real estate on the assessor's page and obtain the assessed value, parcel number and other pertinent information.
Review the tax status from the county tax collector to determine if the taxes are paid, due or delinquent.
Search the owner and property through the county recorder's property records to find applicable deeds, open mortgages, mortgage associated documents, as well as any other documents that are relevent to the title.
Foreclosure cases, judgments and liens need to be searched separately in civil records.
State Tax Liens need to be searched separately in the State Tax Lien Registry.
Can I Conduct a Property Title Search Myself in Indiana?
It is possible to conduct a property title search yourself, but it is risky and not recommended. An experienced title company like ProTitleUSA should be used as they are qualified in deciphering what documents need to be included and what their impact is on the title. Only skilled professionals will know all of the places that need to be searched in order to complete a thorough and accurate title search.
Indiana Counties Served
Indiana is divided into the following counties:
Adams
Allen
Bartholomew
Benton
Blackford
Boone
Brown
Carroll
Cass
Clark
Clay
Clinton
Crawford
Daviess
Dearborn
Decatur
DeKalb
Delaware
Dubois
Elkhart
Fayette
Floyd
Fountain
Franklin
Fulton
Gibson
Grant
Greene
Hamilton
Hancock
Harrison
Hendricks
Henry
Howard
Huntington
Jackson
Jasper
Jay
Jefferson
Jennings
Johnson
Knox
Kosciusko
LaGrange
Lake
LaPorte
Lawrence
Madison
Marion
Marshall
Martin
Miami
Monroe
Montgomery
Morgan
Newton
Noble
Ohio
Orange
Owen
Parke
Perry
Pike
Porter
Posey
Pulaski
Putnam
Randolph
Ripley
Rush
Saint Joseph
Scott
Shelby
Spencer
Starke
Steuben
Sullivan
Switzerland
Tippecanoe
Tipton
Union
Vanderburgh
Vermillion
Vigo
Wabash
Warren
Warrick
Washington
Wayne
Wells
White and Whitley
Testimonials
"Very quick & accurate. I use ProTitle on all my real estate note deals!" –DM
"I got my report at the 72 hour mark. It was the fastest and easiest task I've had to do to sell my house." –BP
"Excellent Customer Service!" –MB